Microsoft has just deployed Halo: The Master Chief Collection Update 1.2611.0.0 and we have the complete patch notes for you to go through. The update brings in new customization content, changes to multiplayer, resolved Multiplayer Issues and Customization as well.
The update is available globally and is coming out for all supported platforms. You can find out all the info you need for Halo: The Master Chief Collection Patch Notes: Update 1.2611.0.0 down below.
Halo: The Master Chief Collection Patch Notes: Update 1.2611.0.0
Here are the complete patch notes for Halo: The Master Chief Collection Update 1.2611.0.0 coming out on all supported platforms:
NEW IN THIS UPDATE
NEW CUSTOMIZATION CONTENT
Halo: The Master Chief Collection celebrates Halo and Xbox's 20th Anniversary with new customization content earned through Challenges and the Exchange:
Halo 2: Anniversary Orion Armor Set
Multiple Halo 3 items:

Mirage armor set
Back accessories
OGX weapon skins

Halo 3 and Halo: Reach Blackguard Fallen Equerry helmet
A new Halo: Reach utility customization, the Hydration Container
Static and animated nameplates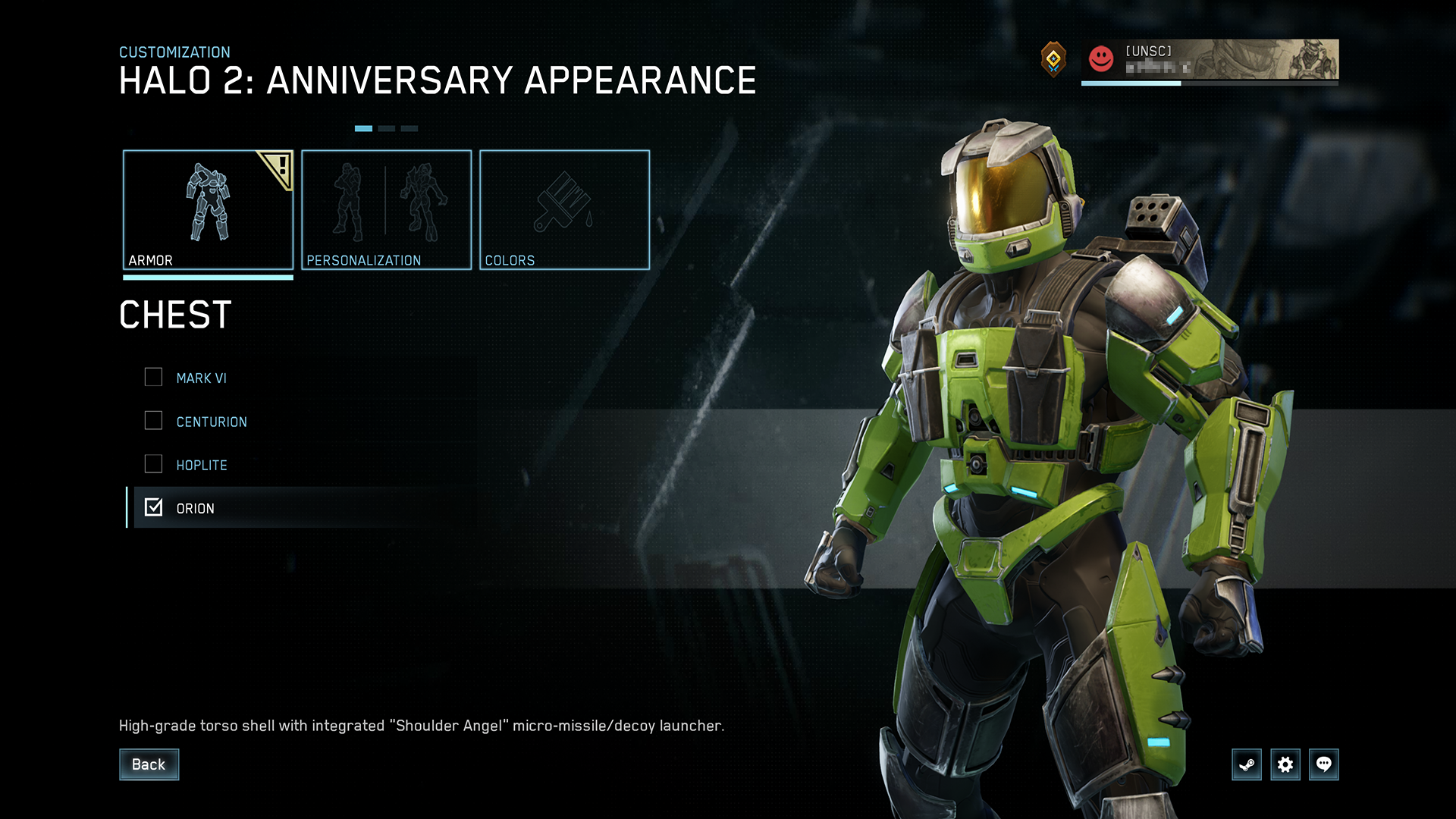 RESOLVED ISSUES
Many improvements come from Halo Insiders feedback and Halo Support tickets submitted by our community. Thank you for participating and please keep submitting tickets!
GLOBAL
Trusted file share accounts now show up as trusted in-game.
MULTIPLAYER
Crashes are now less likely to occur during Big Team Battle (BTB) matches. This fix may also result in performance improvements on some systems.
HALO: COMBAT EVOLVED
HUD Scale now reverts to 100% when restoring default settings.
HALO 3: ODST
Firefight
Enemies delivered from dropships will no longer briefly appear on the map before being dropped off.
The plasma pistol stun duration on Sentinels is now the correct length.
The position and behavior of Sentinels stunned by a plasma pistol now appears consistent for all players.
The total score no longer becomes out of sync when earning a significant number of points at once (such as killing several Hunters with a single rocket).
CUSTOMIZATION
Updated the Apocryphal nameplate to match the Evalach's Lament back accessory.
Halo: Reach holograms now show the correct customizations to other players who have new customization disabled.
KNOWN ISSUES
No new known issues have been identified for this update, but the team is tracking two additional known issues from the previous update:
For some players, the Shared Files in File Share do not appear. The files still exist in File Share and we are investigating a solution.
One Moa collectible is always present on the mission Floodgate and does not grant progress toward the "Eye Spy" Challenge.
Halo Support has a list of existing known issues for each game.
---
For a list of other game changes and updates, check out our Patch Notes section.
Source: Microsoft Game Studios