Frozenbyte has just deployed Starbase Sept. 22 Update and we have the complete patch notes for your reading pleasure. The update is a minor hotfix and includes changes to player and game play stations.
The update is available globally as a mandatory download. You can find all the relevant information about Starbase Patch Notes: Sept. 22 Update. The file size of the update has still not been revealed yet.
Starbase Patch Notes: Sept. 22 Update
Here are the complete patch notes for Starbase Sept. 22 Update coming out on all supported platforms.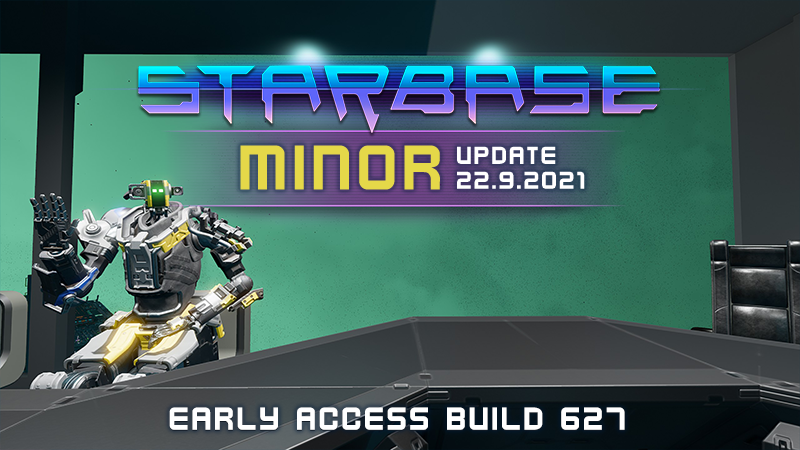 Patch type: Minor
Notes about bug fixes
A bug fix fixes one certain issue. It does not fix the entire feature. These notes never should be seen as a promise that a feature is fully fixed.
Player Stations
Fixed an issue that caused Player Stations to be uninteractable in certain cases
Fixed an issue where items bolted to the Factory Hall Areas became detached and eventually disappeared
Gameplay
Fixed an issue where ore was getting lost during transfers
Ship Designer
Fixed an issue which caused buying a ship to fail in certain cases
Known Issues
Note: some of the issues were already in the previous live version.
Multiple players using a Resource Bridge simultaneously trying to transfer ores to their Station Storage via the right click context menu can cause the Player's Station Storage to become locked up

Restarting the game fixes this and the Station Storage becomes usable again

Cabling and Piping inside Factory Hall Areas does not properly work for items that are not directly connected to each other via bolts
Beams cannot be welded to other Beams that have been bolted to Factory Hall Areas
Unwelding Station modules places them incorrectly to Player's Storage instead of Station Storage in certain cases
Easy Build Mode object placement does not always work inside Factory Hall Areas
---
If you'd like to read more game updates and news, check out our Patch Notes section.
Source: Frozenbyte