Gaijin Entertainment has just deployed War Thunder Update 3.95 and we have the complete patch notes for you to read through. the update primarily brings the Birthday Event for the game that adds new cosmetics, challenges, and discounts to commemorate the game's anniversary and is primarily an in-game event.
The update is now available globally on all supported platforms and there will be no maintenance period for this particular update. We still do not have our hands on the file size of this update but we'll be updating this post as soon as we get our hands on it. You can find out all the relevant information for War Thunder Patch Notes: Update 3.95 down below.
War Thunder Patch Notes: Update 3.95 (Birthday Event)
As of yet, there are no official changelogs for this event. However, we can presume that the update primarily is due to the Birthday Event. Here's everything you need to know about it:
The last month of autumn cannot be cold if you are familiar with War Thunder, as on the 1st of November we are celebrating the birthday of our favorite game! The week will be hot!
For 9 years we have gathered in one place, the more sophisticated fans of aviation, armoured vehicles and naval vessels and we want to celebrate this achievement together with you. After all it is you, our loyal warriors, who are the protagonists of this game.
In-game discounts
from 11:00 GMT on the 1st of November until 11:00 GMT on the 8th of November
50% discount on all modifications, backup vehicles and talismans for all types of vehicles.
50% discount for 90 and 365 days premium account in game.Additional, 50% discount for premium account for 180 days available at the Gaijin.Net Store.
50% discount for all in-game vehicles for SL and GE, for all nations:
1st of November (11:00 GMT) — 3rd of November (11:00 GMT)
3rd of November (11:00 GMT) — 5th of November (11:00 GMT)
5th of November (11:00 GMT) – 8th of November (11:00 GMT)
Discounts will be changed on the specified days at 11:00 GMT
Vehicles from updates "Direct Hit", "Ground Breaking" and vehicles obtainable via in-game activity in squadrons are not included (including modifications, talismans and backup vehicles).
Festive decal and loading screen
1st of November — 8th of November
Let this event live in your memory for a long time! We have prepared a special celebratory decal and a unique loading screen for you.
Finish 1 battle in a vehicle of rank III or higher in any game mode and get "The Snail is 9 years old!" decal.
Win 1 battle in a vehicle of rank III or higher in any game mode and get a unique "9th Anniversary of War Thunder" loading screen.
Big sale on the Gaijin.Net
Discounts of up to 50% in the Gaijin.Net Store. From the 8th of November until the 15th of November.
We will share more information about the discounts as well as about sales on other gaming platforms in separate news on the 8th of November.
Hurry up and purchase
On the 8th of November these premium vehicles will become unavailable for in-game purchase. A great chance to own premium vehicles with 50% discount!
USA
Japan
Germany
Britain
USSR
The Maus is back!
The king of the heavy tanks —The mighty "Maus" will be available again for research and purchase for Silver Lions from 11:00 GMT on the 1st of November until 11:00 GMT on the 8th of November.
To begin research you need to open rank V for ground vehicles in the German research tree.
Spend some Research points or convert your free research points to Maus within the specified period of time. Any research progress on the vehicle begun will not be lost and you can continue your research at any time after the 8th of November.
Be in style with War Thunder!
Especially for our birthday, we have expanded our merchandise assortment with exclusive merchandise that will be available for purchase for 10 days only! We have also prepared special digital gifts for you.Rugged Bandana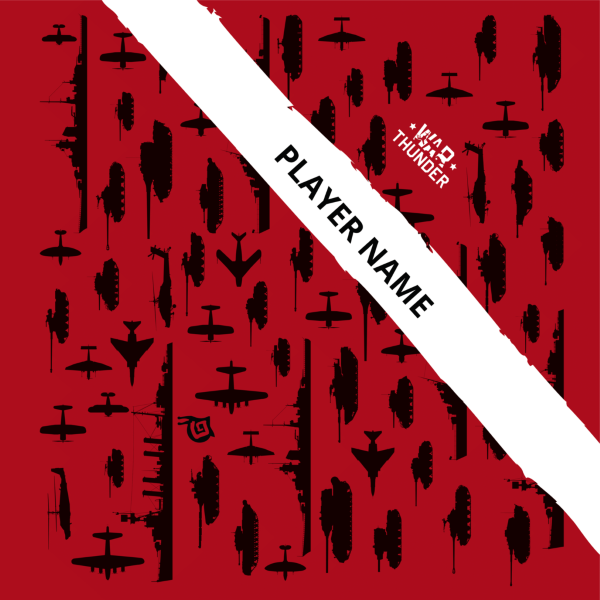 Rugged bandanas with silhouettes of the game's most famous vehicles. Can you guess all of them?
You can add your nickname, name or even squadron to the red version of the bandana.
A Collectible Poster
A collectible poster celebrating all of War Thunder's 1st of April events. Limited edition of 100 pieces with authentic signatures of the project's development team backbone! Regular posters will also be available for sale.
Self-adhesive Stickers
Self-adhesive stickers featuring the logos of the War Thunder major updates!



100 pieces of the collection posters will be signed by Vyacheslav Bulannikov (project producer), Svetlana Smirnova (lead artist, ground vehicles), Yuri Titarev (lead artist, aviation), Dmitry Skripko (head of Naval Forces direction), Timur Aminev (lead programmer, graphics), Sergei Galkin (lead programmer, game physics). Posters will be printed and signed at the end of order collection on the 10th of November and mailed to customers. In addition to limited edition autographed posters, regular edition celebratory posters will be available for purchase at the store.
In addition, you can download a digital copy of the poster to print yourself by following this link.
War Thunder stickers
In addition to paper posters, we created a digital pack of hot emojis for the popular messengers for you! Download in Telegram (open) and in WhatsApp (install via sticker.ly sticker app).
Celebration Tournament series "WT9 Years"
9th of November — 15th of November
A competition for those that are used to achieving awards for their efforts. The tournaments will be held in 2×2, 4×4 and 5×5 formats on the tss.warthunder.com.
7 tournaments in total with a total prize pool of over 200,000 Golden Eagles, with special prizes like T-shirts, mugs and souvenirs from the official War Thunder branded store as well as the "Magnificent Nine" decal.
---
War Thunder is now out for the PC, PlayStation 4, PlayStation 5, Xbox One and Xbox Series X/S platforms. If you'd like to read more game updates and news, check out our Patch Notes section.
Source: Gaijin Entertainment