Lost Ark provides players with ample content to explore as they progress in-game. This includes but is not limited to the endgame experience in which many dungeon activities can be completed. But to reach that point, the player must first finish tasks like gear materials and quest. Therefore, this guide will give you a walkthrough for unlocking the gear material quest.
If you are looking for a beginner-friendly walkthrough for reaching gear material and quests then you've come to the right place. The best way to play Lost Ark is to do all the quests you possibly can. You should also work on grinding chaos dungeons and PVP for tokens that will be of use when you upgrade materials.
What is Gear Honing in Lost Ark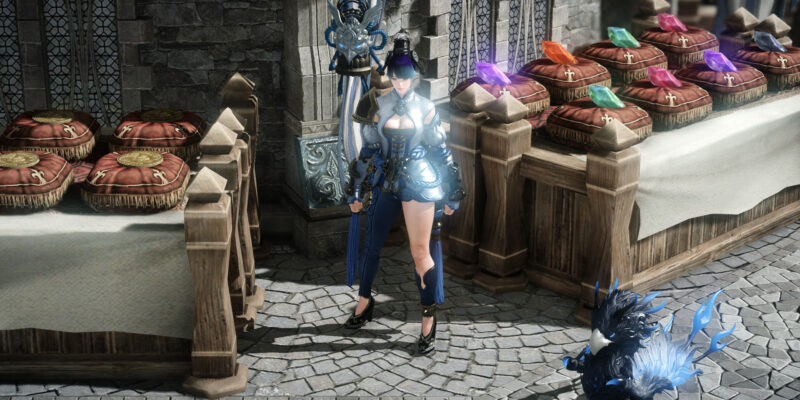 Gear Honing is a skill that is unlocked upon reaching level 50. However, you need to complete all the quests for it to unlock. These only include the story quests so it is not as hard as it might seem. However, working your way to tier 3 can be taxing and difficult. If you are a player that enjoys challenges then we would advise you to give it a shot on your own. But, if it is getting too difficult then you can refer to the guide below!
Gear Honing Quest Walkthrough
You can follow the steps mentioned below to complete the quests and unlock gear honing. All you have to do is to follow this sea route:
Go to the Serenity Isle and pick up Adventure quest.
The normal, and adventure quests ca be found in the Toto Silver.
You will also have to complete all the normal quests from the Freedom Isle.
Once you reach Blackfang's Den, you will complete all the normal quests along with adventure quest until it sends you to Peyto Island.
From the Lullaby Island, compleye the Adventure Quest until the trigger for the event starts. You don't have to complete the event righ there and then.
In Astela, Complete the normal quest chain and move on.
Do note that you will only need to complete the initial step in Starlight Isle tou will be asked to go to Shushire so don't finish the quest for now.
In the Panda Island, complete the normal and adventure quests.
In Peyto Island, you will have to :

Pick up the Iceberg Inquire quest on the upper deck. Doing so will initiate a quest like for the Glacier Isle but there is no need to complete it for now.
Finish Becoming an Idol quest alsong with Blackfan's Den adventure quest.
Purchase the Song og Resonance from Trasure Hunter Igran for 16,500 Pirate coins.

Once you head to Dreamgull Island, go and interact with the backpack on the right side of the island entrance to start the quest. You will be able to do the first 5 steps. The remaining ones can be done using Forest's Minuet.
In Golden Wave Island, complete the normal quests and you will be awarded with Class Engraving Selection Chest.
Heading to the While Wave Island, you will only have to finsih the initial quest. Simply ignore the second step since you will need to be item level 460 and Rohendel to complete it.
The next on our list is Kalthertz! This one only requires the normal quest to be completed.
Start the Adventure Quest in the Shadow Island.
Complete the next objective in BlackFang's Adventure Quest in North Vern.
Head to Shushire and compleye the Main story quest line, you will be able to obtain a whish equipment chesr that contains a free item gear set leveled 302.
For Shushire and Starlight Island:

Complete all the steps for the Starlight Island Adventure Quest until you are asked to return to Starlight Island.
Now you can travel to North Vern.

In North Vern:

Accept the [guide] upgrading gear quest.
Upgrade your gear until you reach item level 460.
Do any and every quest with gold rewards.

Pick up the adventure quest and finish the entire chain in Arthetine, Glacier Isle and Runaways Island.
---
That is how you can reach the gear honing as fast as possible. Do note that this walkthrough is intended for beginners. If you find a better way or are facing any sort of issue in Lost Ark, then be sure to let us know in the comments below!