Looking for how to become better in Sifu? We got just the guide for you! Chances are that you already know what you are in for with this new martial arts action brawler from Sloclap. But, there are still some tips, tricks, and fundamentals you need to master in order to really enjoy the game. Before you get started with these tips though, make sure you have an idea of all the combos in the game.
It takes some beatings, deaths, and losses to learn and get good in a martial arts game. But dying a lot can also snap the fun out of a game. Have no fear though, as we have just the tips to convert you from a novice to a master in this beginner's guide so you can grab all the trophies you want!
Take Advantage of the Points and Progression System
At its core, Sifu belongs to the action brawler genre. Whenever you go from room to room fighting and defeating enemies in hand-to-hand or weapon combat, you gain a score multiplier. Sifu uses this system to grant you bonus points for continuing that streak. These points are the prime currency in this game that can be spent at a temple.
Related: Best Sifu Graphics Settings for PC
Make Use of the Shrines & Buffs
The temple can grant you various buffs and boosts depending on the number of points you choose to spend. Sifu presents its players with three types of boosts in total, the details are listed below:
Freebies: These can be taken for free as long as you pass the age criteria.
Score Dependent: These depends on the number of point you got in Sifu and can be very useful during combat.
EXP Dependent: This group uses your experience points earned from defeating enemies as a compense. The buffs in this group are the strongest!
Utilize the Sifu Skill Tree
Visiting a shrine can grant you access to the skill tree, which you can upgrade by spending a sum. By spending the required amount of your hard-earned experience points, you can gain a new ability or skill to use. This can be helpful in increasing your combat potential.
The skills that the tree can grant are all unique, they can be as simple as a new special attack or a unique key input. One thing is for sure, the best way to get stronger in the game is through these skill trees.
Related: Best Sifu PC Controls (Keyboard and Gamepad)
Claim Jade Dragon Statues Wherever Possible
During your run, you will find a lot of green Jade dragon statues, make sure you claim these to gain additional passives that can help you in your run. Do note that most of these have certain restrictions. Find out what's best for you and make sure to fully leverage it.
Related: Sifu Controls for PC, PlayStation | Keyboard and Controller Settings
Leverage Structure in Sifu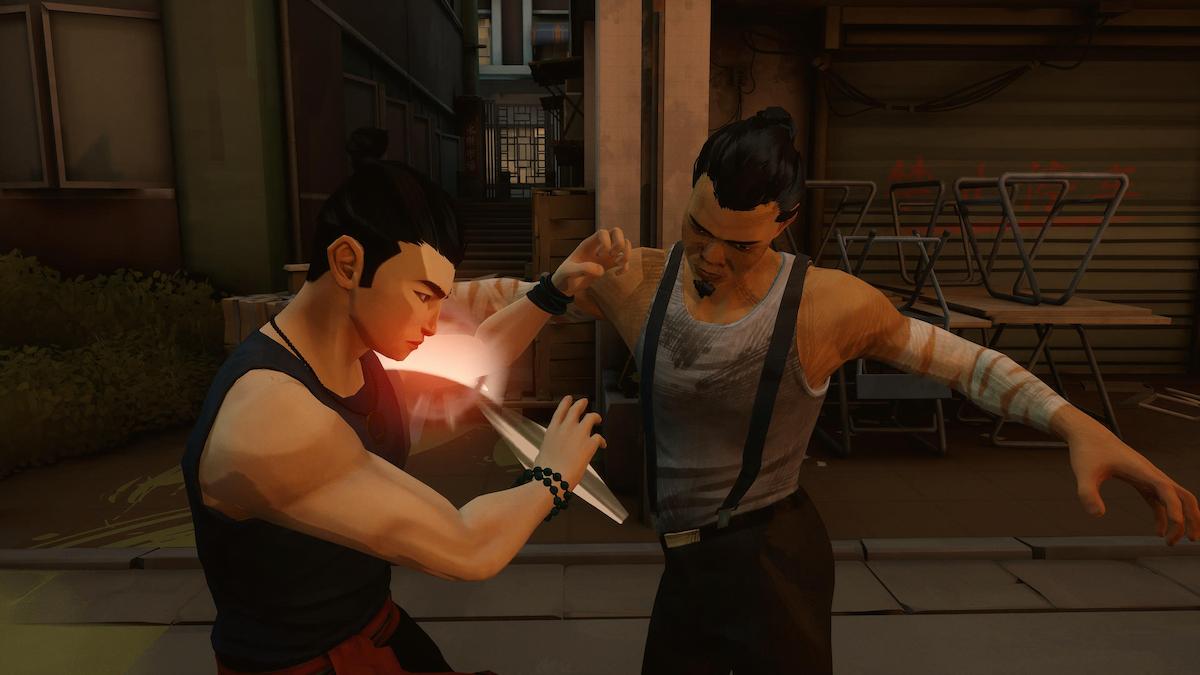 The structure is a core mechanic in Sifu that allows the player to damage an opponent's structure just enough to take them down. You do not have to whittle down the entire enemy health bar to defeat them since the structure mechanic does the job for you!
The structure can be negated using parry however you need to be dead accurate to pull these off. So it is suggested that you practice as much as you can before having the showdown of your life.
Use Your Death Strategically
In Sifu, death is not the end, you get to resurrect from your pendant at the cost of your age. The older you are, the harder your attacks hit and the more damage you deal. But this in turn also means that the damage you receive will also increase so use this double-edged sword carefully. The final death results in a game-over screen so much sure you don't take dying foregranted.
Take Advantage of Your Surroundings
The levels in Sifu are designed to be interactive. Need some space? simple dash over the table over there. Out of throwables? Just smash that bottle into the enemies face. There are also weapons lying around so keep an eye for that since they can be insanely useful.
---
If you found this guide helpful or if you have any questions, let us know in the comments below. As always if you enjoy content like this, head to our guides section.