Epic Games have made themselves the Battle Royale powerhouse with Fortnite and there is no surprise that updates and events are a part of Fortnite's essence now. It is something the game thrives on. So the developers thought that they shouldn't let this day pass by without introducing some new skins!
With love all around the corner these days, Fortnite brings you Valentine's Day skins to purchase and use in the game. If you have some extra V-Bucks lying around then why not purchase these skins? They look pretty cool in every sense and they ought to give a nice kick to your character.
Fortnite Valentine's Skins Set (February 2022)
With so many skins to choose from, if you're someone who often changes skins in Fortnite then it's time to get excited! Here is a look at all 14 Valentines skins from Fortnite which they've put out this year:
Candyman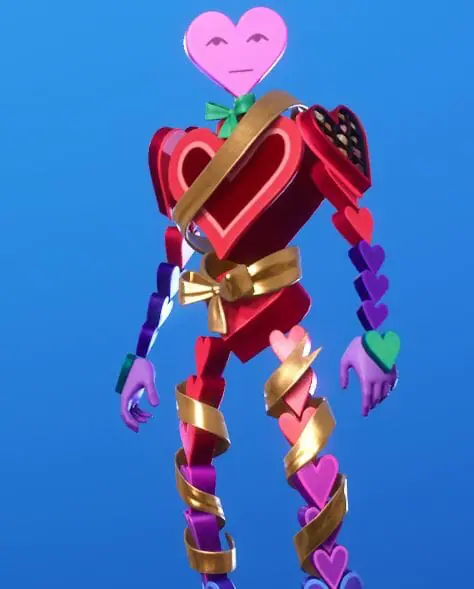 The first skin that we have is the Candyman skin which is going to be released on February 14, 2022. This skin was also one which we saw last year on February 16. This outfit is basically an Epic outfit that costs players 1,500 V-Bucks to purchase from the shop. We are definitely feeling the heart-shaped head.
Crusher
The next skin on our list is Crusher which is also a skin not easy to find for many players. This skin was also seen on the shop last year and this particular skin will also cost players 800 V-bucks.
Cuddle King
The Cuddle King skin is also a pretty good skin if you're in the Valentine's mood since this skin is pink from top to bottom. The skin was released last year for 1,200 V-Bucks but it was mostly used during the time of release and not so much after that.
Cuddle Team Leader
The Cuddle Team Leader is one of the most recognized mascots of Fortnite and many people now know it as the "Bear from Fortnite". This legendary skin was available all the way back in 2018 and it has been in the shop about 43 times in total with its last appearance seen last month. Now it's back!
Ex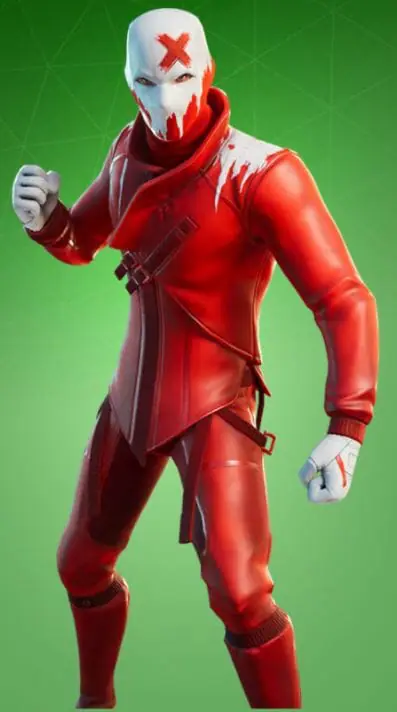 One of the sickest skins in the game. Ex looks like a mercenary for hire and the red touch just goes perfect with the Valentine's Day theme. This skin was released in 2020 and it's only for 88 V-Bucks so a pretty good deal if we're being honest.
Fallen Love Ranger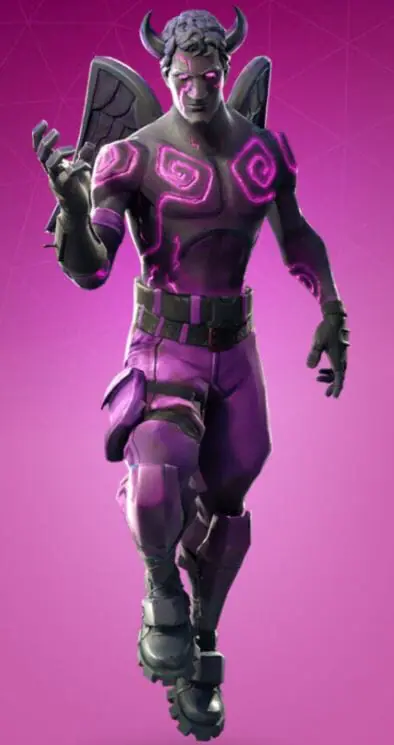 The skin is another incredible skin being released for Valentine. Epic just isn't coming easy on these skins, are they? The Fallen Love Ranger is going to be available after you purchase a bundle. This outfit is of Epic rarity and seeing how incredible it looks, we definitely know why.
Love Ranger
After we've mentioned the Fallen Love Ranger, then we simply had to mention the Love Ranger after it. The skin looks like it's out to challenge Hercules for an arm-wrestle and in the game it's a pretty solid choice. This legendary skin debuted in 2018 and was seen in the shop only last month.
Heartbreaker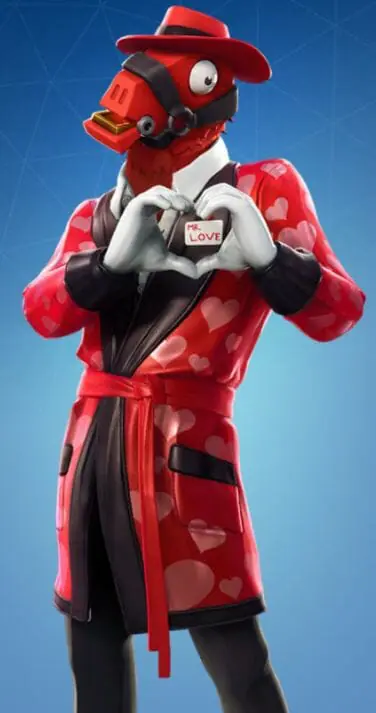 If you're on the receiving end of this guy's bullets then you probably will be quite mad. The first thing is that llama face doesn't do this skin any good and that robe just looks plain comedic. This skin is going to show up in the shop pretty soon and it'll cost you 1,200 V-Bucks.
Lovely
For many Fortnite players, Lovely has been quite..lovely! This cute character was the poster skin for last year's Valentine's Day event and it has only been seen in the shop a mere four times. It was seen almost exactly a year ago and it's going to show up this year for Valentine's pretty soon!
Lovethorn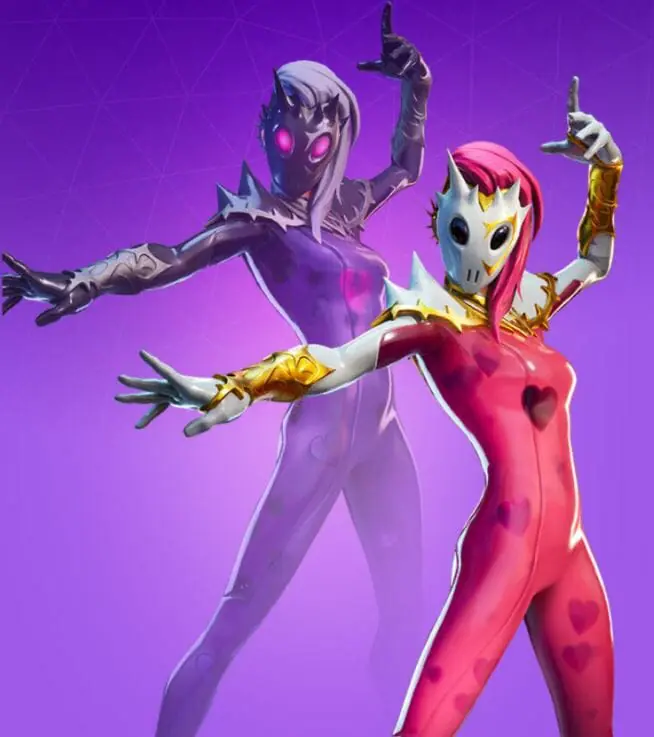 The is also a pretty killer skin. Mostly because the facial design is absolutely spot on! Lovethorn has been a popular skin amongst players which is why it is making a comeback on Valentine's Day this year. This skin was released in 2020 and was last seen in the store in 2021.
Related: Fortnite Chapter 3 Week 10 Challenges
Pinkie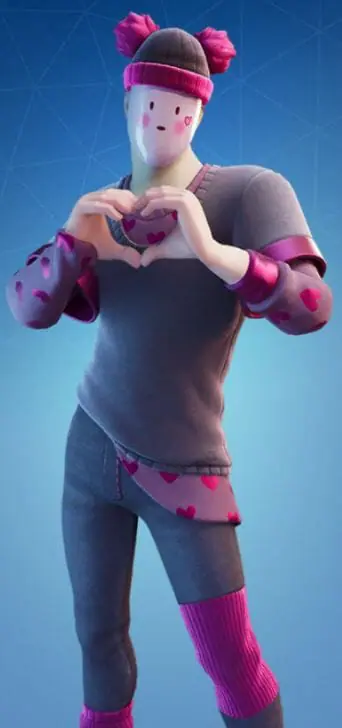 Pinkie's outfit is probably one of the worst that we've seen in the game so far. Plus, even from the players, it doesn't get much love either. The last time this skin was seen in the shop was February 16, 2021, and it's slated to make a return soon.
Skully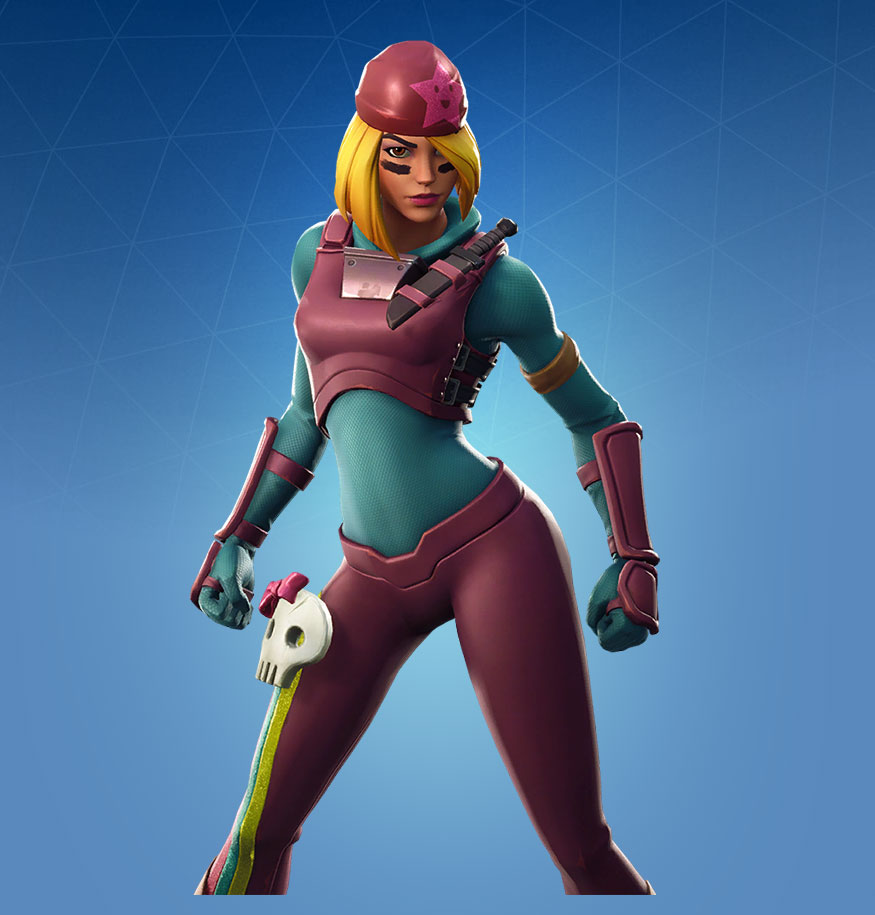 A Rare skin in the game, Skully is one of those characters that embody a badass woman persona and her appearance certainly shows us that. She's one of the most loved Valentine's Day skins and fans will be pleased to see her back!
Tess
Tess is the Gothic Valentine's Day skin that so many people love ever since she broke onto the game's scene! Her first appearance in the store was last year as well and this time around she returns!
Queen of Hearts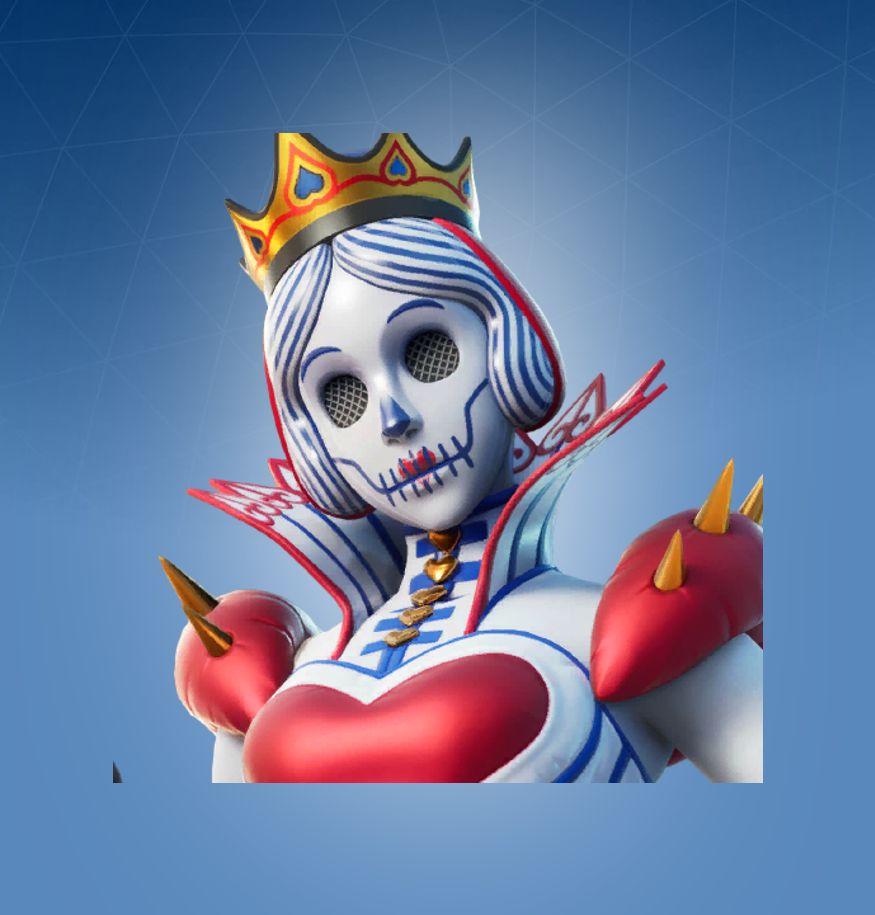 The final Valentine's Day character is the Queen of Hearts which is a wicked and mesmerizing skin. It is also the latest skin out of this list to be released. The red contrast with the blue and white suits this character well and this Rare outfit is going to be available long after Valentine's Day because it was released only a few days ago for the first time!
These are all the skins that are going to be available for Fortnite's Valentine's Day event.
---
Let us know what's your favorite skin in your collection in the game.