Elden Ring is a brand new action-packed role-playing game developed by FromSoftware. While the title is fairly new, it has received great ratings from tons of players and professional reviewers. We understand that you are eager to play Elden Ring. However, if you own a large monitor then you might be curious to see if the game has ultrawide support. If that is the case then you are at the right place because we will be looking at if Elden Ring has ultrawide monitor support or not.
The Bandai Namco Entertainment published title has been going strong so far. But just like all games, there are certain bugs and issues that are inevitable during release. However, that does not mean that all hope is lost. Today, we will be exploring if Elden Ring has ultrawide support (21:9, 32:9, etc.) or not. Also, in case you missed it, you should read up our suggestions for the best graphics settings in the game.
What is Elden Ring?
As mentioned, Elden Ring is an action role-playing game developed by Hidetaka Miyazaki. It takes place sometime after the destruction of the titular Elden Ring. The game is set in a third-person perspective with gameplay focused on combat and exploration. The game has been under development since 2017 and has finally been released globally on all supported platforms.
Elden Ring offers a ton of character choices to choose from and has been reviewed 10/10 by many players and professionals alike. If you haven't tried Elden Ring yet then you should give it a go since the game has been created by the same company that made the masterpiece that is Dark Souls. Keep in mind that you will be dying a lot in this game as well if you get your guard down.
Related: How to Fix Elden Ring Crashing, Stuttering, Low FPS Issues
Elden Ring Ultrawide Issue
While you may be wondering why your game is not working properly with your ultrawide monitor, we would like to inform you that you are not alone. However, the reason for this is not as simple as some lines of code not working properly. Rather, the game does not include support for the ultrawide monitors or the 21:9 ones in the first place.
Therefore, if you are trying to hook your monitor up for the maximum possible experience, then chances are that you are gonna fail. Not all hope is lost though, the game will still be presented in a 16:9 ratio in the center of the display. While this may seem like a big disappointment from the start, FromSoftware did mention that they will not be supporting ultrawide monitors.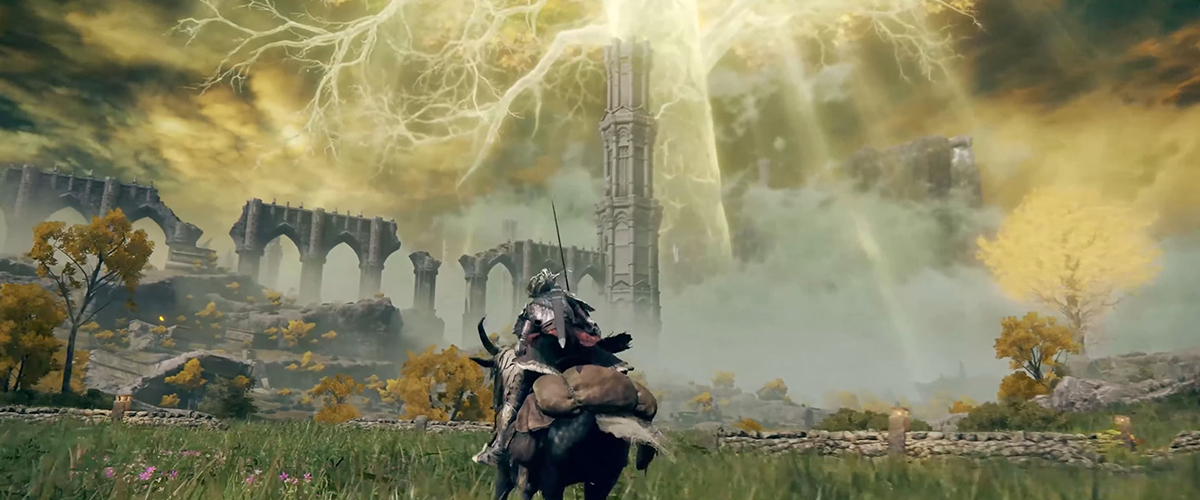 Therefore, players kind of saw it coming. The reason for the support not being included is still unknown. There is speculation that this has been due to the game being primarily developed for the consoles. That would explain why it is not getting the DLSS or FSR support either. Plus, the game is capped at 60 FPS; further backing this theory. Whatever happens, all we need to do is to wait for the PC modding community to come up with a fix.
---
That's everything we know about ultrawide support in Elden Ring. Like with most games, the fans might even release a mod that will allow you to play on ultrawide monitors without an issue.
Elden Ring has been released on PC, PS4, PS5, Xbox One, and Xbox Series X | S. Are you enjoying your experience with the game so far? Let us know in the comments below!