The Battle Royale genre has always been a popular one. With new and fresh games coming left and right, the market has been in quite a stir. Apex Legends Mobile, however, is a new upcoming mobile title from Respawn Entertainment. The game already has a PC / console version that has seen massive success in the BR franchise. While the Apex Legends Mobile technically hasn't been launched yet, the good people at Respawn Entertainment have still made it possible to pre-register.
Looking for a guide on how to pre-register for Apex Legends soft launch? You've come to the right place. The option has been out for a while now and has caused a massive stir among its fan base. Pre-registering Apex Legends Mobile will make sure that you get to play the game as soon as possible. With that said, here is how you can pre-register for Apex Legends Mobile.
Apex Legends Mobile: Soft Launch Details, Release Date, Regions
Respawn Entertainment has been collaborating with Tencent games for a while now. While the wait for Apex Legends Mobile has been a long-lasting one, it has been much worth it for the fans. Looking at this initial announcement trailer, it is expected that Apex Legends mobile will be a treat to play!
Apex Legends has always been a great Battle Royale to play with your friends but the scope has been somewhat limited. With the Android and IOS players joining in the fun, you can expect it to be lit!
Related: COD Mobile vs Apex Legends Mobile: Top 5 Differences
Apex Legends Mobile Release Date
The Soft Launch for Apex Legends has begun and players can expect to dive right in after the pre-registration process. The official date for this launch was February 1, 2022. The scope of this soft launch has been limited however, you can expect Respawn Entertainment to add more regions with time. If not, there are always "ways" to let yourself in.
Apex Legends Mobile Soft Launch Regions
The soft launch for Apex Legends has not been released in every region. Here is a complete list of the locations this soft launch is available from. If your region is present in this list, then you can rejoice!
Argentina
Colombia
Mexico
Peru
Indonesia
Malaysia
Philippines
Singapore
Australia
New Zealand
You should be able to see the game on Google Play if you belong to one of these regions! Follow along even if you belong to a different one. We will show you the trick to get yourself in!
Apex Legends Mobile: Requirements
While the registration should be available for everyone, you will still need to check if your particular Android device fulfills the specs needed to run Apex Legends Mobile. Keep in mind that these recommended specs are not official and can therefore vary from case to case. Here is what you need to have in order to run Apex Legends Mobile Soft Launch smoothly on your smartphone.
Snapdragon 600+ (Preferably at least 625)
4 GB of RAM (Could work for particular 3GB models)
Android Version (Marshmallow or Above)
A Good VPN (If your region is not on the list)
How to Register for Apex Legends Mobile
The registration process for Apex Legends Mobile can vary on the basis of region. There is a separate method of access for the players who have their region in the list and a separate one for players who don't. You don't have to worry as we will be covering both.
How to Use VPN for Apex Legends Mobile
If you are among the unlucky ones that don't have the official Apex Legends Mobile Soft LAunch available in this region then you are at the right place. Here is how you can use a VPN service to pre-register for Apex Legends Mobile.
Go to your VPN app and set your location to one of the supported regions. For this demo, we will be using TunnelBear.
On your Android device, head to settings and search for accounts.
Open the accounts tab and tap on Add a new account.
From there, choose the For myself option and press next.
Enter any name you'd like in the box and hit next.
Do the same for Birth Date, Email and Password.
Google will ask you for a phone number. Make sure to keep it empty and tap skip.
Google might or might not force you to enter a phone number depending on the location you choose. So try choosing another location on your VPN if that happens.
Google will ask you to review the details. Press next and accept the terms & conditions.
You can recheck if the account is added in the Accounts tab.
Do note that Google might restrict you from changing the location again for 365 days in extremely rare cases so make sure to make a new account instead of using an old one.
Open the Play Store on your particular Android device and click on the account circle in the top right corner. From there, choose the new account you've just made.
How to Register on Android (Google Play Store)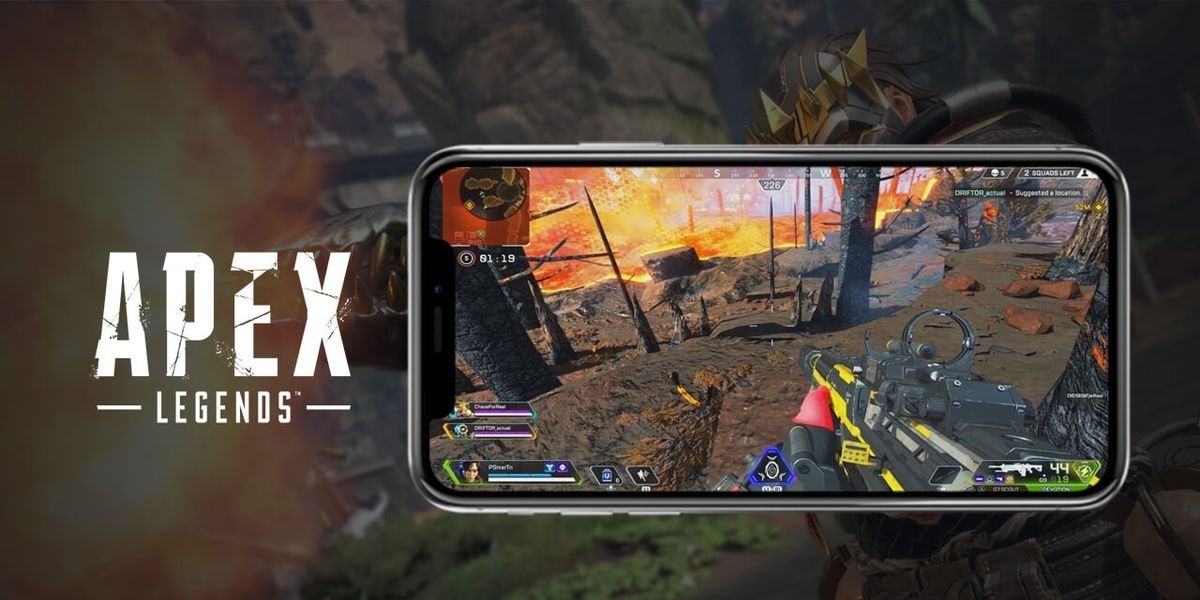 If your region has been supported by the soft launch then you do not need to do the steps mentioned above. With that said, these steps are mandatory for both cases so make sure you pay close attention to this. Here is how you can pre-register for Apex Legends Mobile.
Open Play Store on your android device and search for Apex Legends Mobile. Consequently, you can also click on this link to directly go to the game's page.
When the game appears, simply tap on the 'Pre-Register' button. Some agreements might pop up. In that case, accept them and enjoy!
---
You'll be easily able to pre-register for Apex Legends Mobile if you follow this guide. If you are still unsure about anything, let us know, and we will gladly assist you. We would love to know your thoughts about the game so far. Let us know in the comments below!